Sophia Silva Speaking & Events
"Her spirit, her professionalism, and her savvy, make for a powerful trifecta in the world of positive psychology!"
- Jason Barquero, Claremont Graduate University
Sophia Silva, MA, has been sought out to speak to teenagers, young adults and adults because of her young energy and motivational drive. She utilizes heartfelt inspiration, laugh-out-loud humor, and practical strategies to encourage positive change in people's lives. Being from South American descent, she is also fully bilingual.
Due to her personal experience overcoming depression, an eating disorder, and self-harm, she understands and is able to relate to many issues that teens and young adults face today.
Throughout her studies in Positive Psychology she found a purpose, and has crafted her life to be happy and healthy. Now she's on a mission to share this experience with others so they too can thrive.
Check Sophia's Availability
AUDIENCE: TEENAGERS & YOUNG ADULTS
"Sophia is someone who truly has the opportunity to make a huge impact in the world of positive psychology, and I would highly recommend her to anyone who is looking for someone to speak at an event or to facilitate a workshop." - Aileen Archibald, Simi Valley Unified School District
Sophia speaks from the heart in a way that's entertaining and NOT a lecture. She shares practical methods that everybody can relate to and use in their daily lives.
TOPICS COVERED
Making smart choices
Managing Stress
How to get and stay motivated
Positively influencing your peers
Request More Info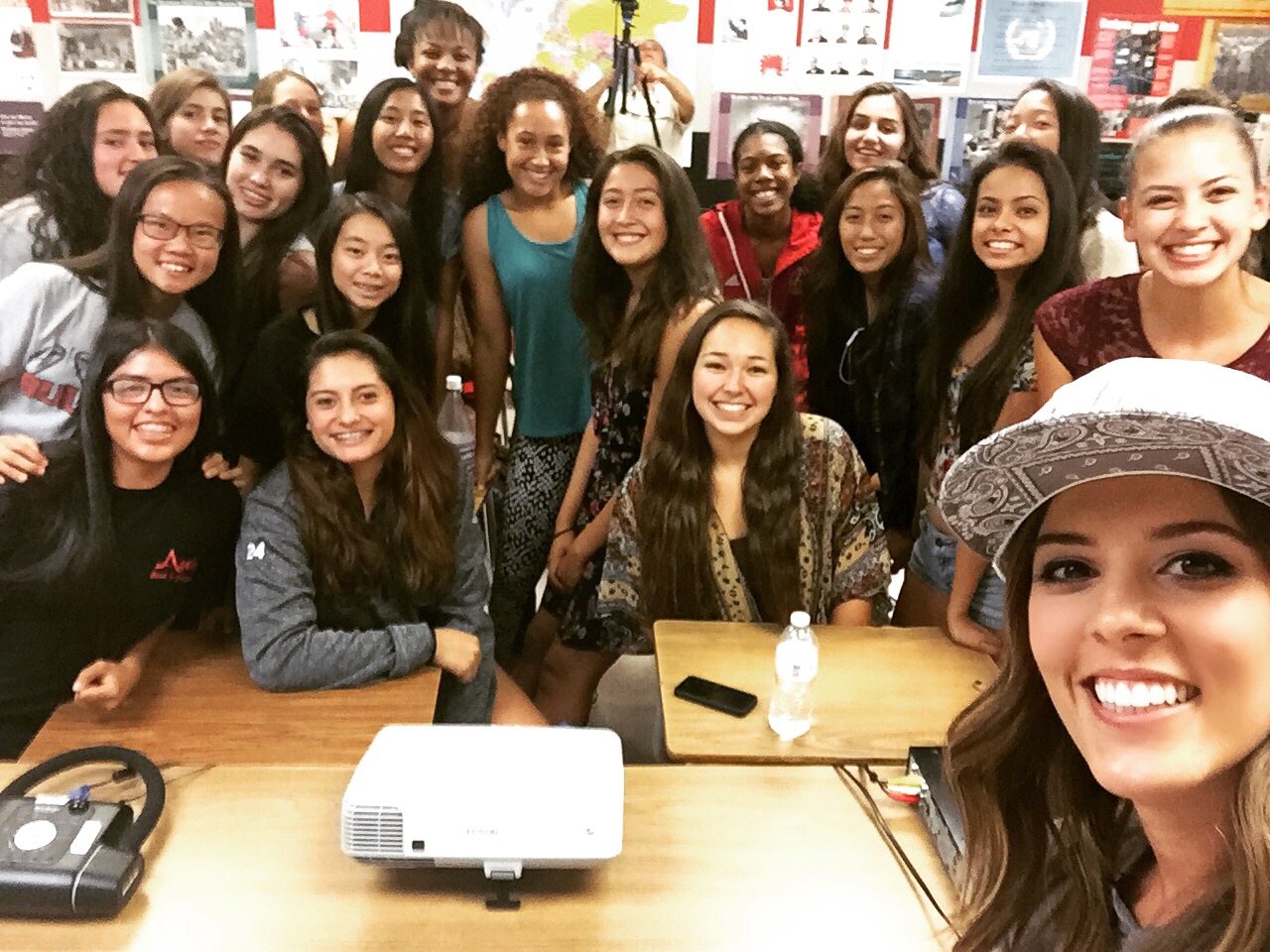 AUDIENCE: PARENTS & Educators
"Sophia has always placed a high emphasis on education, hard work, and willingness to devote extra time to developing her skills in whichever endeavor she chooses. Her dedication is only surpassed by her passion and love for others." - Seth Gerdine, Chino Valley Unified School District
Sophia was like many other teenagers who had some troubles along the way. Fortunately, she found a way out, but not everybody has the same fate. It wasn't until Sophia found her purpose that she begun channeling her energy in a positive direction and THRIVING. Now she is a recognized positive psychology expert, and she wants to share her personal experience to help others who may be going through tough times.
TOPICS COVERED
Help teens help themselves
Talk WITH your teen not AT them
Dealing with depression, suicidal thoughts, eating disorders & self harm
Case studies of what works AND what doesn't
Simple and effective ways to let teens know you care
Helpful real-time Q&A
Request More Info -->